WIN A KOZOOM PPV PREMIUM PASS FOR A FULL YEAR INCLUDING THE EC 2012!!!
Pro9 proudly presents:
Another Fantastic Free Prize Give-Away!!!
Competition open to everyone Worldwide!
Enter this competition here in the Pro9 forums!
Tuesday 13 March 2012
...Another fantastic free-prize draw for Pro9'ers!!!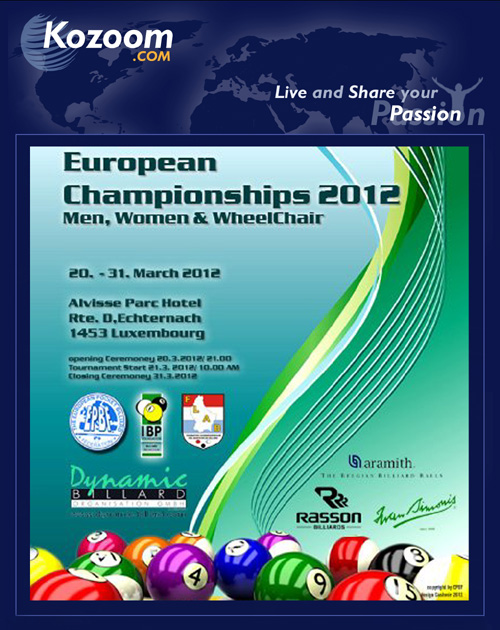 THIS FRIDAY YOU COULD WIN A FREE ANNUAL PPV PASS!
The European Championships start next week, and the EPBF have teamed up with Kozoom to provide live video steaming from nearly all the tables at the event.
The best news is that this Friday you could be the owner of a FREE premium pass by winning our free to enter competition for a full year's video streaming from your favourite European pool broadcaster!
If you don't win, you can buy a premium pass at
www.kozoom.com
for €96 which will include every pool event they broadcast for the next 12 months... What a great prize!
So, what do you have to do to win? Just answer
this question for your free chance to win!
No Pro9 forum account? Just sign up
HERE
and check your email for confirmation code!
There's no wrong answer - just respect our sponsor's generosity!!!
The official EuroMillions lottery on Friday 16 March 2012 will decide the winner so everyone can see it's fair and random - thanks for playing - and good luck all!